A little bit about me...
Bob McCarroll's path to real estate consultant with LIV Sotheby's International Realty in Evergreen, Colorado has been and continues to be paved with a passion and appreciation for the rare and extraordinary – the very attributes that define the Sotheby's brand. From masterpiece works of art to classical music to extraordinary homes, Bob has spent his life – both personally and professionally – as a connoisseur of things defined by originality, authenticity, or antiquity.
Prior to transitioning to a career in real estate in 1991, Bob spent over 25 years conserving historic and artistic works on paper for museum collections across Canada and throughout the United States. He has restored prints, drawings, and watercolors by many of the world's most renowned artists; these have included works of art by Durer, Rembrandt, Degas, and Picasso to name a few. Today, Bob applies the same level of detail and attention to assisting his clients navigate the ever-changing real estate market.
As founding member and managing broker for Fuller Towne & Country Properties West that has grown into today's LIV Sotheby's International Realty, Bob is proud to have assisted many buyers and sellers realize their respective goals with primary, secondary, and investment property transactions. Bob has also served as a well-respected and knowledgeable guide for numerous real estate agents into successful real estate careers. With his growing network of esteemed real estate colleagues throughout Evergreen, Colorado, North America, and around the world, how might he assist you with your next purchase or sale?

On a personal note, Bob remains active in Colorado's arts and cultural scene. He was the 2017 Evergreen Arts Person of the Year, utilized his talents as the volunteer art gallery coordinator at Alliance Francaise de Denver, was a member of the Jefferson County Cultural Council, and served a three-year term on the Board of Directors of Mount Evans Home Health Care & Hospice. Bob actively supports Alliance Francaise de Denver, American Recorder Society, Canada Colorado Association, Center for the Arts Evergreen, Evergreen Chamber Orchestra, Guitar Foundation of America, Mount Evans Home Health Care & Hospice, The Moth, and Trout Unlimited. He values quiet time at his Morrison home with his elderly Kerry Blue Terrier, Lady, getting his hands dirty in the garden, long bike rides in the beautiful Colorado outdoors, and hosting dinner parties with friends. As student of the classical guitar and alto recorder, Bob can easily lose track of time practicing. And believes a few hours enjoying the sunshine or fly fishing on an out-of-the-way stream to be time well spent

Passion is about being involved.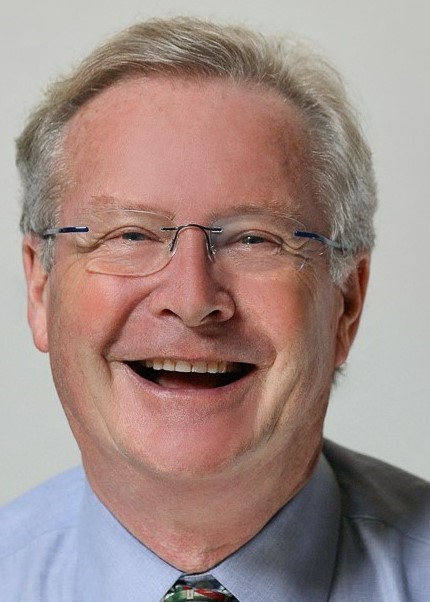 What Is the CRS - Certified Residential Specialist
This designation is awarded to experienced REALTORS® who complete advanced training in listing and selling residential property. This designation is managed by: The Council of Residential Specialists.
WHAT IS THE CRB?
One of the oldest and most respected designations in the industry.
Designed to elevate professional standards and enhance individual and office performance.
CRB designees are proven leaders and are among the most effective, efficient and profitable in the industry.
Since 1968, this prestigious designation has been awarded to REALTORS® who completed advanced professional training and demonstrated management experience.
Only an elite group of REALTORS® have met the designation's eligibility requirements, positioning CRB as the highest level of professional achievement in real estate brokerage management.
What is the GRI - Graduate REALTOR Institute
This designation is geared towards REALTORS® who are involved in residential real estate and desire a solid base of information for their practice. Looking for a REALTOR® who's taken professional training to the next level? REALTORS® with the GRI designation have in-depth training in legal and regulatory issues, technology, professional standards, and the sales process. This designation is managed by: The National Association of REALTORS®.